Unleash Lyfe Reinvented
September 23 @ 10:00 am

-

September 25 @ 2:30 pm
Unleash Lyfe Reinvented
Austin, Texas
Experience the Movement
September 23 – 25th, 2022
promo code for discount tickets: SONYASOPHIA – save 10%
Ticket sales here: https://www.unleash-movement.com/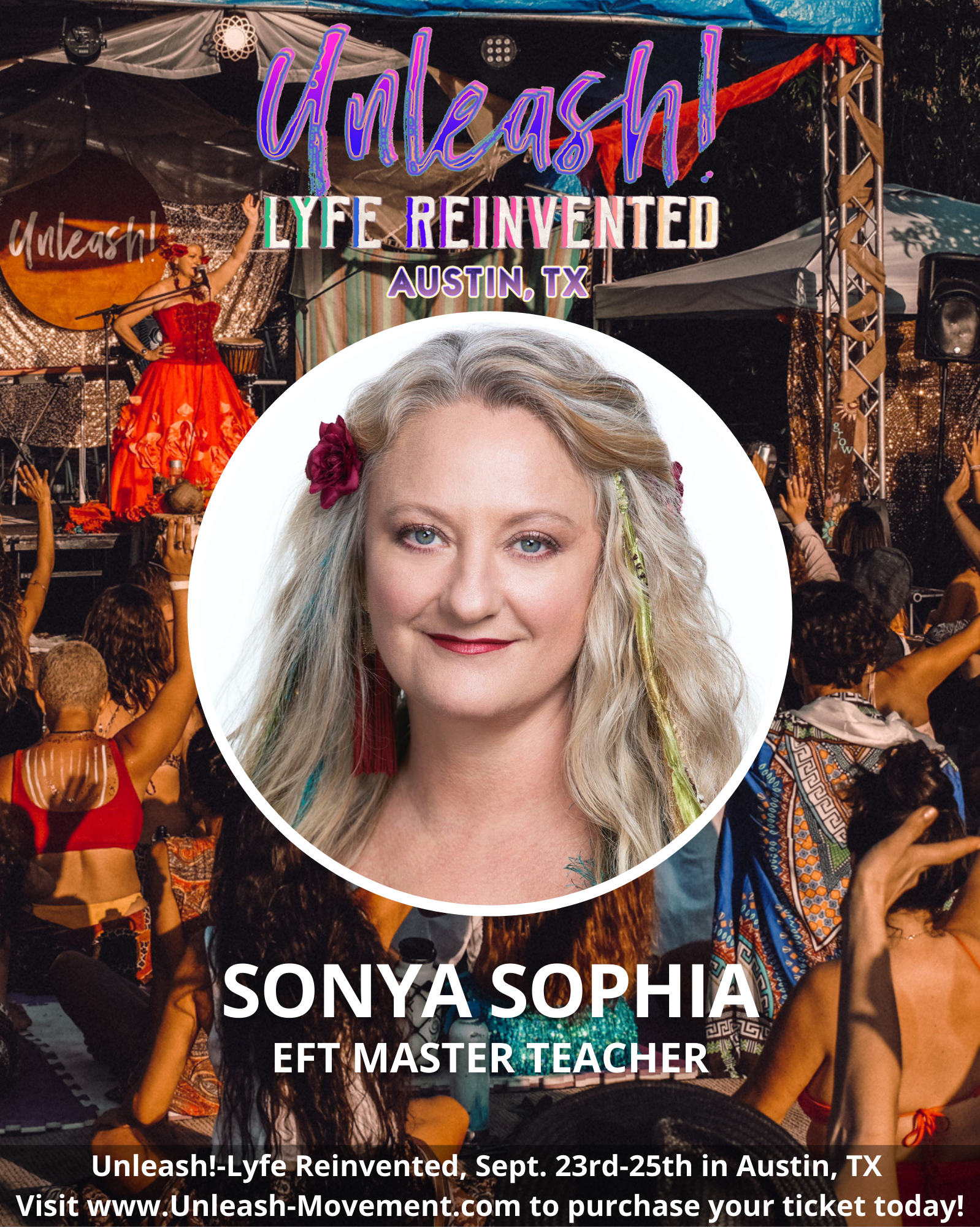 Unleash! is a substance-free intimate festival retreat. A 3 day-guided, transformational dance, and spiritual healing journey; an all-in experience designed as a catalyst to activate your fullest self-expression and creative power, releasing limiting blocks that have prevented you from being your truest self. 
What started as a 4-hour dance event in Los Angeles, CA has now transcended into a 3-day, 2-night immersive festival- retreat experience happening at different locations around the U.S. with people flying in from all over the WORLD. Throughout the three days that you're here, you will have the opportunity to join in on a multitude of healing workshops such as EFT, primal dance, consent, somatic movement, tantra, breathwork, and sound healing.
Now Imagine…Stepping into a world of TOTAL FREEDOM on a 3-day, 2-night camping experience where you can let it ALL out! 
There are no distractions from the outside world so you can immerse yourself in your most natural state. You'll get to Walk out with your heart and mind blasted open, your whole being balanced, aligned & renewed.
Bring back this updated frequency of wholeness and integrity into your daily world. You will meet new friends, bonded for life to integrate this experience with! 
Express the totality of YOU like your soul yearns for!
 "Through the embrace of individuality, we create unity in the world." -Yarixa Ferrao
promo code for discount tickets: SONYASOPHIA – save 10%
Ticket sales here: https://www.unleash-movement.com/